As one of the first agencies in the world to specialize in Metaverse and NFT, we guide your brand with solid strategies to onboard in the metaverse. We develop and create riveting and valuable experiences beyond reality by combining the newest technologies with creative designs of brand storytelling.
OUR SERVICES
360° Digital Solutions
The metaverse is considered the next evolution of the internet. It will take many forms, including gaming, online communities, and business meetings where people collaborate via a digital facsimile or avatar of themselves. Therefore, brands that want to onboard in this decentralized world and the virtual economy of metaverse need accurate strategies and solutions to reach their targets. Here are our 360° services: 

Strategy & Consulting
We develop strategies that will correctly position your brand in the metaverse and enable you to take place in the most profitable showcases. You can benefit from our comprehensive consultancy service for all your steps that will create your roadmap in line with your Metaverse strategy.

Metaverse Settlement (Buying/Renting)
We recommend the most suitable platforms for the brands that want to develop Metaverse projects in line with their demands, and we purchase/rent the most suitable land and real estate for them on those platforms.

Creative Projects
We design and develop the most efficient and suitable virtual avatars and creative projects for your brand's needs and metaverse strategy.

NFT
We create, design, and produce the most accurate NFT (non-fungible token) projects for your brand. By connecting creators, communities, influencers, and brands with unique NFT experiences, we aim to get the most of the NFT hype and grow together.

Events
In Metaverse, we plan and organize events for you to interact in the most accurate and effective way with your target audience.

VR/AR
We build bridges with augmented reality (AR) and virtual reality (VR) between the digital and physical worlds, allowing the brands and the users to take in information and content visually, in the same way with the world.

Metaverse Identity
We design and develop the most efficient and suitable virtual corporate identity for your brand.

Web 3.0 Projects
We share the ultimate goal of Web 3.0, which is the third generation of internet services for websites and applications, in creating more intelligent, connected, and open websites.
Our Projects
Our Last Projects
We work with a 360-degree perspective to create unforgettable memories in all metaverse projects.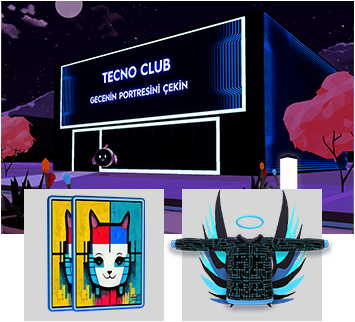 Tecno Camon19
Decentraland Launch ​
We host the Tecno launch for Turkey, live in Metaverse. Tecno is one of the fastest growing phone brands of recent years. The launch event was held in the TECNO Club inside Decentraland, and the interest was great.
We took the 2nd place in Decentraland globally thanks to the intense participation in our launch party!​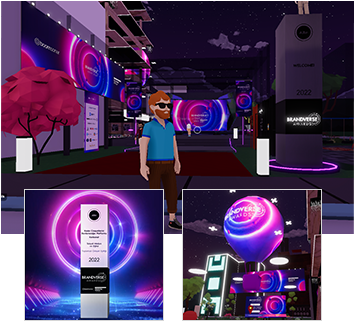 Brandverse Awards
Ceremony
We supported Brandverse Awards 2022 as "Metaverse and NFT Sponsor".
We helped create an immersive experience by hosting the after party within Decentraland and made history by giving the winners their awards in the form of NFTs for the first time in Turkey.
WE ARE HERE TO HELP
Do you need a sparkle for your brand? We offer more! Get in touch for details.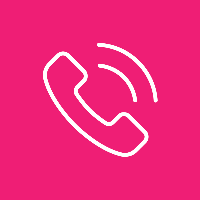 You can call us now!
+44 7507 71 55 33
9:00 a.m. to 6:00 p.m., Monday through Saturday.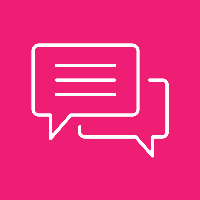 We are here to answer your questions. Please, do not hesitate to contact us 7/24.
We will do our best to response as soon as possible.